Head Of World's Largest Hedge Fund Says 'Paradigm Shift' In Markets Make Gold A Top Investment
Billionaire Ray Dalio has made the case for investing in gold as interest rates continue to fall and central banks print more money, resulting in devalued currencies.
In a recent LinkedIn post, the founder of Bridgewater Associates wrote about monetary policy and the markets over the last 50 years. He said investors have been over-investing in stocks and other equity-like assets that will most likely see diminishing returns.
"The world is leveraged long, holding assets that have low real and nominal expected returns that are also providing historically low returns relative to cash returns. I think these are unlikely to be good real-returning investments."
He also cited historical shifts in the geopolitical and macroeconomic climate, such as in the Great Depression and World Wars, to explain the coming "paradigm shift" that will soon face the economy. He said the financial crisis was the last major "paradigm shift" and blamed unsustainable growth rates as a root cause.
Dalio said the best investments are those that "do well when the value of money is being depreciated and domestic and international conflicts are significant, such as gold." He said that it may be "risk-reducing and return-enhancing" for investors to add the precious metal to their portfolio. "In paradigm shifts, most people get caught overextended doing something overly popular and get really hurt," he wrote. "On the other hand, if you're astute enough to understand these shifts, you can navigate them well or at least protect yourself against them."
Dalio isn't the only hedge-fund heavyweight singing the praises of gold. Famous investor Paul Tudor Jones put gold as his favorite investment for the next few years. "I think one of the best trades is going to be gold. If I had to pick my favorite [bet] for the next 12 to 24 months, it'd probably be gold," he said during a recent Bloomberg Markets interview.
The price of gold rose 0.7% into Thursday afternoon, to around $1,430 per ounce.
The arguments supporting gold apply to Bitcoin, as well. The current inflationary policies are, according to former Wall Street portfolio manager Travis Kling "brazenly bullish for a non-sovereign, hardcapped supply, global, immutable, decentralized digital store of value," by which he meant BTC. The cryptocurrency is immune to 3rd party inflationary measures and is not controlled by a central authority. Any economic mishap caused by central bankers means that cryptocurrencies, in addition to gold, will see massive injections of capital.
Now is the time to take advantage of the sustained growth we have been seeing in the gold market. Indicators are showing that these bullish trends will continue, giving you an excellent opportunity for immediate growth while protecting your assets against future economic downturns. Don't miss out on this opportunity. Act now and reap the benefits.
The post Head Of World's Largest Hedge Fund Says 'Paradigm Shift' In Markets Make Gold A Top Investment appeared first on Regal Assets.
How To Invest In Gold Online
4. Gold mining stock This is a more indirect approach to get in on the proverbial gold rush. Instead of buying gold or gold ETFs, you could invest in the gold being mined by the companies. The reason investors might choose to do so is because it provides potential for growth than gold that is physical.
A company has the possibility of growthand does its stock price. You might own gold mining stock by investing. However, selecting this option means you'll have to deal with the risks involved in buying inventory, and stocks are notoriously volatile.
5. Buy stock from royalty and streaming companies Another way to indirectly invest in gold is to buy stock from royalty and streaming companies, which are companies within the mining sector that serve as financiers for mining companies that are searching for economic support for exploration and production jobs. They then receive royalties on whatever the project produces.
But like any other stock, there are still risks associated with investing in royalty and streaming companies, and investors will need to do their homework or invest in a specialized fund so as to confidently invest in gold through this route. Why invest in gold So what is the deal with the shiny metal anyhow There are so many exciting investment opportunities by now, why would people still return to something as simple as gold Well, one of the principal reasons why gold remains a popular asset is due to diversification.
Gold is one of these sectors it can be useful to keep money in. Piggybacking off of this, gold has historically performed well during times of market turmoil, as it's a commodity which tends to preserve its value even when as other commodities like paper currency decrease. It's why investors tend to choose gold when currencies begin to decline, too, which in turn causes the price of gold to rise, which in turn attracts even more investors.
Gold is considered a hedge against inflation, because its price tends to rise alongside increasing costs of living.
How To Invest In Gold Online
However, it's also important to not forget that past performances don't guarantee future results. The purchase price of gold is volatile, and can change radically and very quickly.
Also keep in mind that gold itself does not produce any returns, so in case you would like to be earning profits from your investment, stock may be a better option for you. The issue with these choices They are usually quite pricey, especially when going down the financial advisor route. So what is a cash-strapped gold-curious investor to do Enter the robo-advisor, which presents a low-fee, beginner-friendly option for investors looking to own a well-balanced portfolio without having to be a stocks whiz.
Curious started investing with Wealthsimple and we'll make you a diversified portfolio. .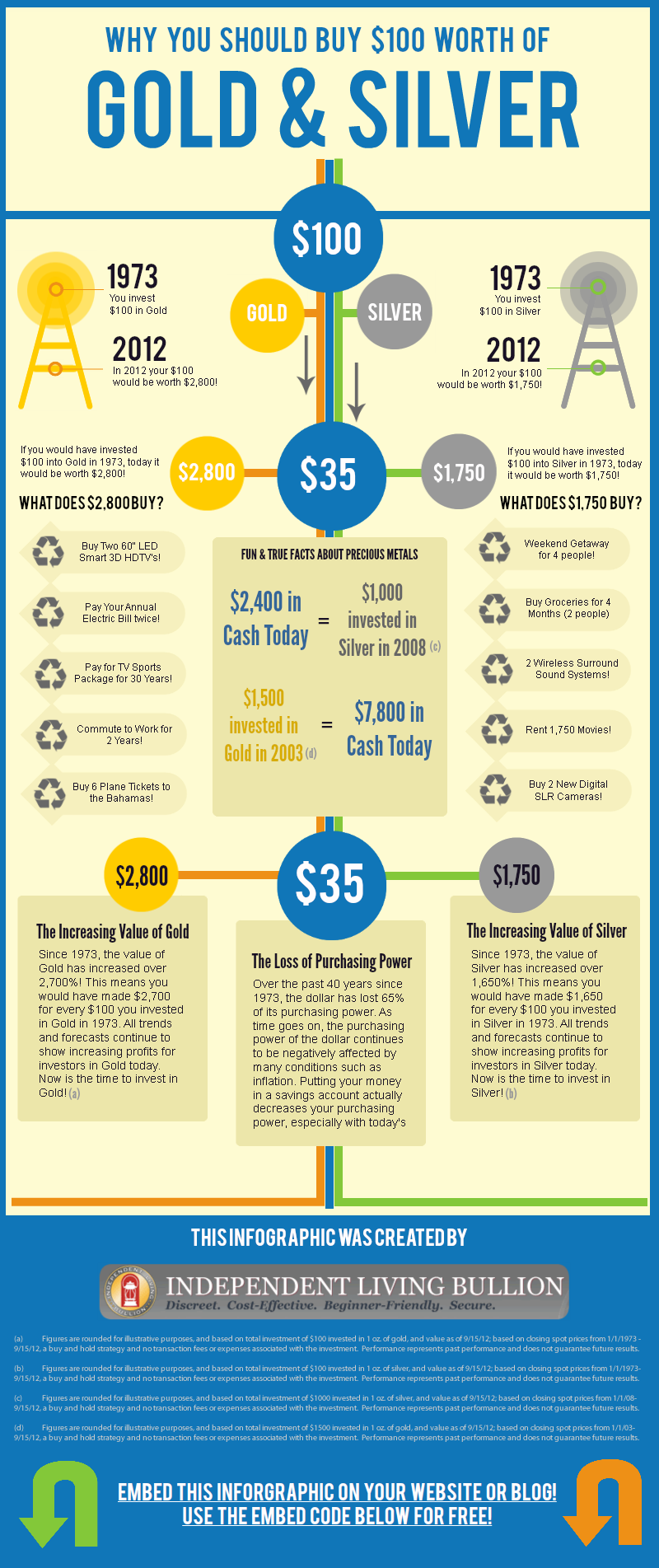 We use cookies (including third-party cookies such as Google) to remember your website preferences and to help us understand how visitors use our websites so we can improve them.
Purchasing part of your portfolio from the yellow metal is 1 thing, deciding how is another. These are four alternatives that are popular. AFP
Buying a car out of state can be challenging, but it can also save you money under the ideal circumstances. Find out when you should consider buying a car and what steps you should take.
How To Invest Money In Gold
Reduce their risk and investors try to diversify their investments. They especially look for haven investments that perform better when the rest of the industry down. Of those safe-haven investments francs treasury bills, and others, investors consider gold to be the best.
The the majority of the planet's gold comes in the hard rock mining, but it can also be produced using placer mining methods or as a by-product from copper mining. China, Australia, and Russia are the biggest producers of gold in the world. The main usage of gold is for jewelry production, when it comes to demand.
Central banks and governments are buyers of gold. Presently, the U.S. is the largest gold holder, while Germany comes second and the International Monetary Fund is at the third place. Private investors are also interested in purchasing gold and they treat the purchase of gold as an investment. Why are private investors investing in gold Instead of holding a money position, investors can buy gold when they expect a recession, financial uncertainty, inflation or a depreciation of a currency.
You can't always forecast events that are unwanted, so it is sensible to hold assets which do well as security from a market decline. In the last 40 years, gold recorded gains to 1980 and from 1999 to 2011. Gold was led by fears of recession and inflation to its 1980 highs, while many events caused gold to trade higher.
Insurance buying was behind the move of gold going into the 2007 downturn. As the market traded lower, with instability as its primary 17, it continued its uptrend. Problems in Europe, weaker U.S. dollar, worries over economic recovery kept the gold price high until 2011. Gold is not always currently performing .
GDP, a tight fiscal policy, and interest rate hikes in 1995. After 2011, the strength of the US economy and the US dollar hurt gold.
How To Invest In Gold Bullion
Source; Fred. St Louis Fed.gov You know a bit more about gold and why individuals may invest in it. Here's how you can begin investing in gold. 1. Buy physical gold if you would like to get exposure to gold, one means to do it is by purchasing gold jewelry, coins or bullion.
Bullion doesn't have some artistic value, making it different from numismatic or jewellery coins. To buy gold bullion you have to pay a premium. You'll also have to use a vault or a bank deposit box to keep it.
Before you purchase, make sure the price is fair, the gold is real and tested, and that you aren't paying a higher premium for collectors coins if you're just searching for pure gold. Be ready to walk away if those standards cannot be met, particularly if an online shop or storefront feels shady.
As soon as you purchase gold, you have to store it properly. You could store it at home, but some safety problems could arise from this approach. If you choose to buy and keep it in your home, ensure you have a correct safe and take the necessary steps to safeguard your assets.
Gold futures Futures contracts are standardized contracts that trade on organized exchanges. They allow a holder to buy or sell an underlying at a specified time in future and in the price . 100 ounces are covered by gold futures contract in Chicago Mercantile Exchange. To trade it, you need to deposit an initial margin, which is a minimal amount necessary to start a position.
This means that if the purchase price goes in your direction, you are going to make a profit, but if it goes against you, you are going to get rid of money. If your account drops below maintenance margin, then you will have to transfer money to your account to fit with up with the amount of margin. Futures contracts are instruments that are leveraged.
How To Invest In Gold And Silver Stocks
Most brokers don't have the delivery option, so when it expires the contract is settled in cash. The expiry is standardized feature of the gold futures contract whilst keeping expiration that is standard in mind and investors can choose their time horizon. Later expiry contracts costs can be higher than expiry futures and the spot price.
On the other hand, when the price of early expiring contracts or the spot price are greater than the price of later expiring futures contracts, we're in a backwardation. Once the sector is in a contango if you are buying gold, you will also have to pay a premium for expiry contracts.
Source: Daniels Trading.com 3. Invest in gold ETFs If you are not fond of investing in gold futures, gold ETFs can try. Rather than owning futures contract and paying attention to maintenance margin, you get an exposure and can purchase shares of ETFs. If youwant to start and've never invested in ETFs before, check out Benzinga's Best Online Brokers for ETF Investing to get started.
The most popular gold ETF is SPDR Gold Shares (NYSE: GLD) and it costs 0.40 percent annually to possess it. Gold price is followed by the ETF. 4. Invest in gold mining firms An investment in mining firms offers exposure but the vulnerability is sometimes limited. These companies carry operating risks, which can break a correlation to the price that is gold.
Thoughts ETFs appear to be the best way to invest in gold. If you don't like to futures and monitor margins, you adhere to the cost of gold bullion and can buy shares of an ETF. GLD is a liquid instrument and it does not have high transaction costs.